Basil Cream Sauce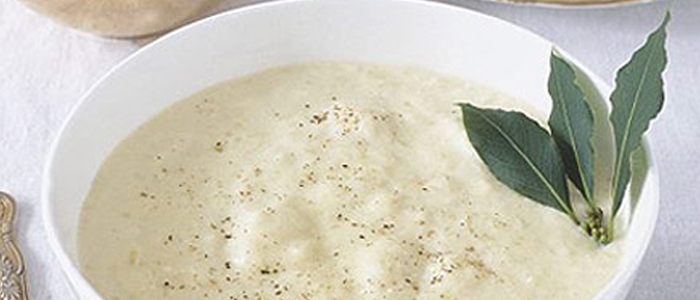 ---
| | | |
| --- | --- | --- |
| Cuisine | : | Italian |
| Calories | : | 285 |
| Type | : | Vegetarian |
| | | |
| --- | --- | --- |
| Serving Size | : | 6 |
| Course | : | Accompliments |
| Preparation Time | : | 25 Min |
---
INGREDIENTS
| No | Ingredient | Quantity | Measure Type |
| --- | --- | --- | --- |
| 1 | Basil leaves | 2 | Cup |
| 2 | Olive oil | 1/4 | Cup |
| 3 | Pine nuts | 2 | Ounces |
| 4 | Parmesan cheese | 1/2 | Cup |
| 5 | Cream | 1 | Pint |
| 6 | Salt and pepper | | To taste |
| 7 | Garlic | 4 | Clove |
---
Recipe Details
Microwave without usual cream sauce defects. I just love the light green color and how well it displays over tri color or regular pasta, salmon and grilled chicken.
---
Cooking Instructions
In a food processor, combine basil and garlic. Begin processing, and pour in olive oil in a thin stream. Process for about 40 seconds, or until mixture begins to emulsify. Add pine nuts and Parmesan, then blend for 1 minute. Heat cream in a saucepan over low heat until simmering. Pour 1/2 of the hot cream into the processor with basil pesto, and pulse for 20 seconds to incorporate. Pour mixture back into cream, and simmer for 5 minutes, or until thickened.
---
Garnishing Instructions
---
Serving Instructions
This basil cream sauce is a simple way to dress up your pork chops. Serve with hot rigatoni, warmed focaccia and a tossed green salad.
---
Related Recipes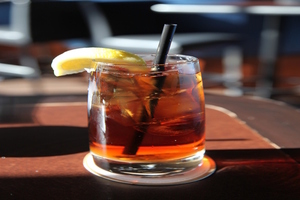 Southern Sweet Iced Tea
---
| | | |
| --- | --- | --- |
| Type | :&nbsp&nbsp | Vegetarian |
| Calories | :&nbsp&nbsp | 580 |
| Cuisine | :&nbsp&nbsp | American |
| Course | :&nbsp&nbsp | Accompliments |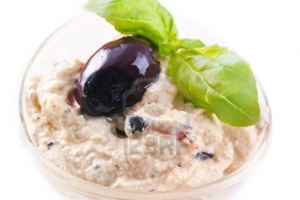 Greek Feta And Olive Spread
---
| | | |
| --- | --- | --- |
| Type | :&nbsp&nbsp | Vegetarian |
| Calories | :&nbsp&nbsp | 70 |
| Cuisine | :&nbsp&nbsp | Greek |
| Course | :&nbsp&nbsp | Accompliments |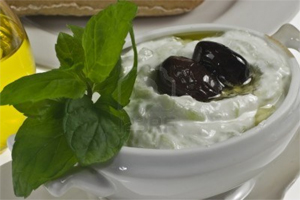 Greek Dip
---
| | | |
| --- | --- | --- |
| Type | :&nbsp&nbsp | Vegetarian |
| Calories | :&nbsp&nbsp | 76 |
| Cuisine | :&nbsp&nbsp | Greek |
| Course | :&nbsp&nbsp | Accompliments |