Japanese Potsticker Dip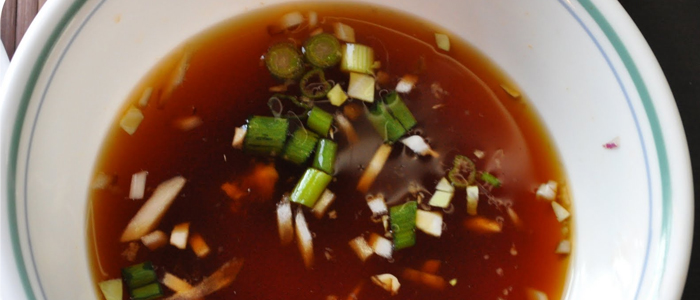 ---
| | | |
| --- | --- | --- |
| Cuisine | : | Japanese |
| Calories | : | 17 |
| Type | : | Vegetarian |
| | | |
| --- | --- | --- |
| Serving Size | : | 1 |
| Course | : | Accompliments |
| Preparation Time | : | 1 Min |
---
INGREDIENTS
| No | Ingredient | Quantity | Measure Type |
| --- | --- | --- | --- |
| 1 | Chili oil | 1/4 | Teaspoon |
| 2 | Rice vinegar | 1 | Tablespoon |
| 3 | Soy sauce | 1 | Tablespoon |
---
Recipe Details
This is great and easy! I lightly drizzle seasame oil on potstickers or dumplings with this and it is a perfect little topper to a great dish!
---
Cooking Instructions
In a small bowl or ramekin, stir together the soy sauce and rice vinegar. Drip in the chili oil to taste. Stir with chopsticks, and dip away!
---
Garnishing Instructions
Not Available.
---
Serving Instructions
---