Colcannon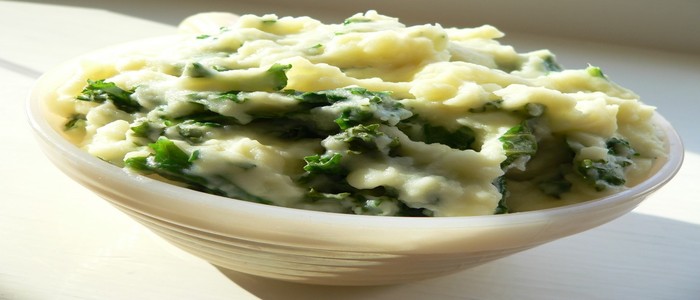 ---
| | | |
| --- | --- | --- |
| Cuisine | : | Irish |
| Calories | : | 170 |
| Type | : | Vegetarian |
| | | |
| --- | --- | --- |
| Serving Size | : | 6 |
| Course | : | Appetizer |
| Preparation Time | : | 35 Min |
---
INGREDIENTS
| No | Ingredient | Quantity | Measure Type |
| --- | --- | --- | --- |
| 1 | floury potatoes | 675 | Gms |
| 2 | curly kale | 100 | Gms |
| 3 | Scallion | 1/2 | Cup |
| 4 | Butter | 115 | Gms |
| 5 | Salt and pepper | 0 | As required |
---
Recipe Details
Colcannon was traditionally used for predicting marriage on halloween
Charms were hidden in the Colcannon and any unmarried girl who found one would place socks with spoonfuls of Colcannon and the charms on their front door handle. The first man to enter the house was their intended.
---
Cooking Instructions
Simmer the potatoes in lightly salted water until cooked - when pierced with a sharp knife the potato is soft in the middle.

Blanch the curly kale in boiling water for one minute. Drain and reserve.

Chop half of the spring onions roughly and the other half finely. Add the roughly chopped scallions/spring onions to the drained kale and pulse in a blender for 10 seconds.

Drain the potatoes and add the butter. When the butter has melted, mash the potatoes until smooth and creamy. Add the kale mixture and mix.

Finally, add the finely chopped scallions/spring onions and season to taste.
---
Garnishing Instructions
---
Serving Instructions
serve hot, with a knob of butter in the center.
---
Related Recipes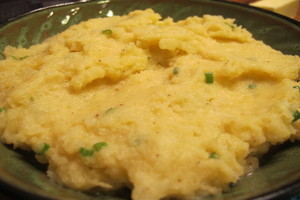 Irish Rutabagas
---
| | | |
| --- | --- | --- |
| Type | :&nbsp&nbsp | Vegetarian |
| Calories | :&nbsp&nbsp | 192 |
| Cuisine | :&nbsp&nbsp | Irish |
| Course | :&nbsp&nbsp | Appetizer |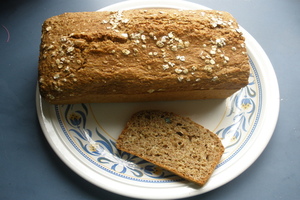 Irish Brown Soda Bread
---
| | | |
| --- | --- | --- |
| Type | :&nbsp&nbsp | Vegetarian |
| Calories | :&nbsp&nbsp | 208 |
| Cuisine | :&nbsp&nbsp | Irish |
| Course | :&nbsp&nbsp | Appetizer |