Sofrito (Greek Lamb Recipe)
---
| | | |
| --- | --- | --- |
| Cuisine | : | Greek |
| Calories | : | 330 |
| Type | : | Non Vegetarian |
| | | |
| --- | --- | --- |
| Serving Size | : | 4 |
| Course | : | Main |
| Preparation Time | : | 60 Min |
---
INGREDIENTS
| No | Ingredient | Quantity | Measure Type |
| --- | --- | --- | --- |
| 1 | All-purpose flour | 2 | Tablespoon |
| 2 | Boneless leg of lamb | 1 | Pound |
| 3 | Salt | 1 | Teaspoon |
| 4 | Pepper | 1 | Teaspoon |
| 5 | Olive oil | 2 | Tablespoon |
| 6 | Garlic | 4 | Clove |
| 7 | Parsley | 1 | Bunch |
| 8 | Red wine vinegar | 1 | Cup |
---
Recipe Details
This dish is quite different from any I've tried before and we like it very much. If you like vinegar and lamb, this is thick and delicious and worth trying. Beef may also be used and is just as good. We like to serve this on toasted garlic bread or in pita pockets.
---
Cooking Instructions
---
Garnishing Instructions
Garnish with chopped parsley.
---
Serving Instructions
Serve with rice and / or cooked vegetables.
---
Related Recipes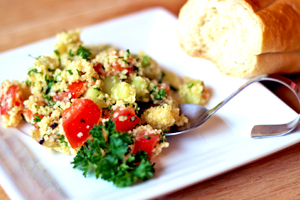 Couscous
---
| | | |
| --- | --- | --- |
| Type | :&nbsp&nbsp | Non Vegetarian |
| Calories | :&nbsp&nbsp | 254 |
| Cuisine | :&nbsp&nbsp | Greek |
| Course | :&nbsp&nbsp | Main |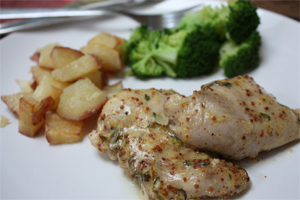 Greek Chicken
---
| | | |
| --- | --- | --- |
| Type | :&nbsp&nbsp | Non Vegetarian |
| Calories | :&nbsp&nbsp | 412 |
| Cuisine | :&nbsp&nbsp | Greek |
| Course | :&nbsp&nbsp | Main |