Chinese Steamed Buns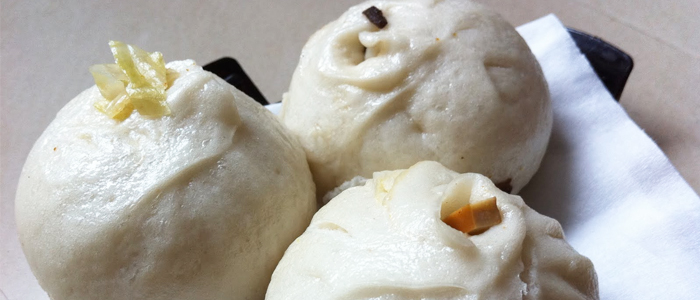 ---
| | | |
| --- | --- | --- |
| Cuisine | : | Chinese |
| Calories | : | 44 |
| Type | : | Vegetarian |
| | | |
| --- | --- | --- |
| Serving Size | : | 24 |
| Course | : | Main |
| Preparation Time | : | 240 Min |
---
INGREDIENTS
| No | Ingredient | Quantity | Measure Type |
| --- | --- | --- | --- |
| 1 | All-purpose flour | 1/4 | Cup |
| 2 | Water | 1/4 | Cup |
| 3 | Warm water | 1/2 | Cup |
| 4 | Salt | 1/4 | Teaspoon |
| 5 | Vegetable oil | 1 | Tablespoon |
| 6 | All-purpose flour | 1 & 1/2 | Cup |
| 7 | Active dry yeast | 1 | Tablespoon |
| 8 | White sugar | 1 | Teaspoon |
| 9 | Baking powder | 1/2 | Teaspoon |
| 10 | White sugar | 2 | Tablespoon |
---
Recipe Details
Here's some yummy, Chinese dim sum you can make, either plain without meat fillings, or with meat fillings. A wok equipped with a stainless steel steam plate, a plate with holes to allow steam to pass, is required to make these tasty buns. You may use milk in place of the warm water if you wish.
---
Cooking Instructions
---
Garnishing Instructions
Not available.
---
Serving Instructions
---