Spanish Potatoes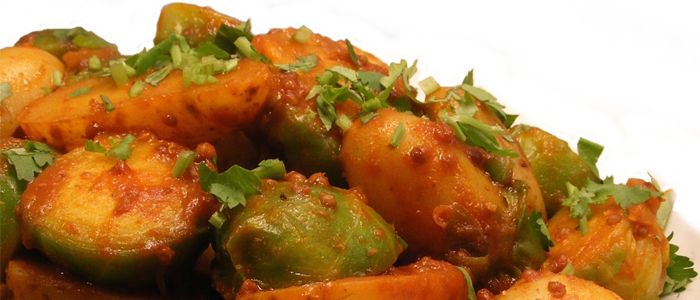 ---
| | | |
| --- | --- | --- |
| Cuisine | : | Spanish |
| Calories | : | 212 |
| Type | : | Vegetarian |
| | | |
| --- | --- | --- |
| Serving Size | : | 2 |
| Course | : | Appetizer |
| Preparation Time | : | 25 Min |
---
INGREDIENTS
| No | Ingredient | Quantity | Measure Type |
| --- | --- | --- | --- |
| 1 | Potato | 1 | Lb |
| 2 | Red bell pepper | 1/2 | |
| 3 | Olive oil | 1 | Tablespoon |
| 4 | Ground cumin | 1/4 | Teaspoon |
| 5 | Salt | | To taste |
| 6 | Garlic | 1 | Clove |
| 7 | Dried new mexico chile | 1 | |
| 8 | Smoked hot spanish paprika | 1/2 | Teaspoon |
| 9 | Red wine vinegar | 1 | Teaspoon |
---
Recipe Details
This recipe based one from Spanish, cookbook by Pipita Aris, one of best
---
Cooking Instructions
1. Boil potatoes until tender — about 10 minutes. Drain and quarter.
2. Using a blender or small food processor grind together garlic, cumin, chilies, and paprika. Add vinegar.
3. Heat olive oil over medium high heat.
4. Add potatoes and bell pepper and brown potatoes.
5. Add beer and cook until almost dry. 6. Stir in vinegar/spice mixture, taking care to coat all potatoes.
---
Garnishing Instructions
Not Available
---
Serving Instructions
Add salt to taste and serve.
---
Related Recipes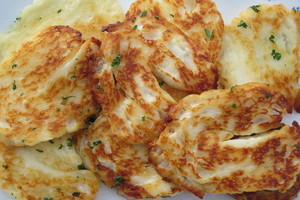 Cypriot Fried Haloumy Cheese
---
| | | |
| --- | --- | --- |
| Type | :&nbsp&nbsp | Vegetarian |
| Calories | :&nbsp&nbsp | 192 |
| Cuisine | :&nbsp&nbsp | Cypriot |
| Course | :&nbsp&nbsp | Appetizer |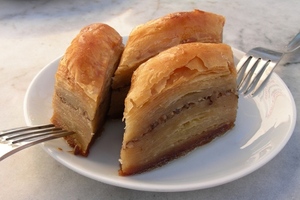 Baklava
---
| | | |
| --- | --- | --- |
| Type | :&nbsp&nbsp | Vegetarian |
| Calories | :&nbsp&nbsp | 334 |
| Cuisine | :&nbsp&nbsp | Cypriot |
| Course | :&nbsp&nbsp | Appetizer |