Lamb Shawarma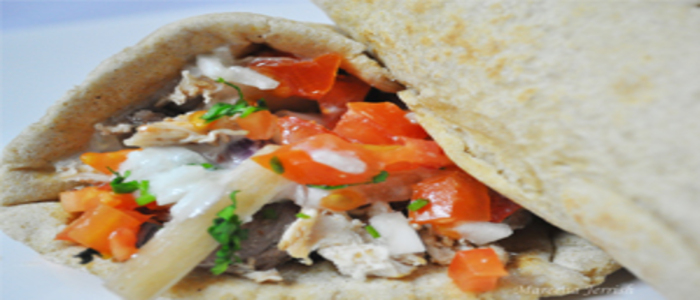 ---
| | | |
| --- | --- | --- |
| Cuisine | : | Middle Eastern |
| Calories | : | 665 |
| Type | : | Non Vegetarian |
| | | |
| --- | --- | --- |
| Serving Size | : | 8 |
| Course | : | Main |
| Preparation Time | : | 6 Min |
---
INGREDIENTS
| No | Ingredient | Quantity | Measure Type |
| --- | --- | --- | --- |
| 1 | Yoghurt | 2 | Cup |
| 2 | Distilled white vinegar | 1/4 | Cup |
| 3 | Olive oil | 1/4 | Cup |
| 4 | Lemon juice | 1/4 | Tablespoon |
| 5 | Carrot Garlic Chutney | 3 | |
| 6 | Bay leaf | 1 | |
| 7 | Boneless leg of lamb | 3 & 1/2 | Pound |
| 8 | Olive oil | 2 | Tablespoon |
| 9 | Pita bread rounds | 8 | |
| 10 | Tomato | 2 | |
| 11 | Onion | 1 | |
| 12 | Mint leaves | 1/2 | |
| 13 | Ground cinnamon | 1/2 | Teaspoon |
| 14 | Ground nutmeg | 1/2 | Teaspoon |
| 15 | Oregano | 1/2 | Teaspoon |
---
Recipe Details
Lamb marinated with yogurt, lemon juices, garlic and seasonings is cooked quickly in a skillet. These sandwiches are a delight for all the senses. The lamb can be served over rice instead of being made into sandwiches. This marinade also works well with beef.
---
Cooking Instructions
---
Garnishing Instructions
Garnish with tomatoes, onion, and fresh mint leaves to serve.
---
Serving Instructions
Not available.
---
Related Recipes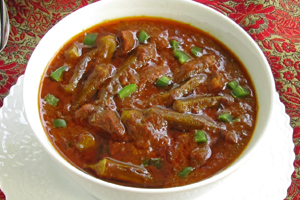 Lamb and Okra Stew
---
| | | |
| --- | --- | --- |
| Type | :&nbsp&nbsp | Non Vegetarian |
| Calories | :&nbsp&nbsp | 553 |
| Cuisine | :&nbsp&nbsp | Middle Eastern |
| Course | :&nbsp&nbsp | Main |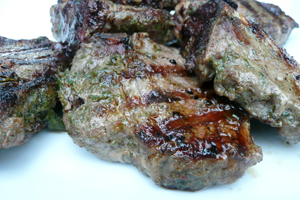 Garlic and Herb Lamb
---
| | | |
| --- | --- | --- |
| Type | :&nbsp&nbsp | Non Vegetarian |
| Calories | :&nbsp&nbsp | 235 |
| Cuisine | :&nbsp&nbsp | Middle Eastern |
| Course | :&nbsp&nbsp | Main |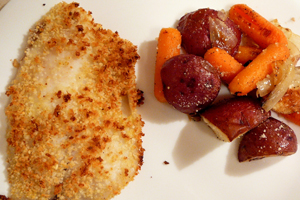 Broiled Parmesan-Lemon Tilapia
---
| | | |
| --- | --- | --- |
| Type | :&nbsp&nbsp | Non Vegetarian |
| Calories | :&nbsp&nbsp | 239 |
| Cuisine | :&nbsp&nbsp | Middle Eastern |
| Course | :&nbsp&nbsp | Main |