Bow Ties with Sausage, Tomatoes and Cream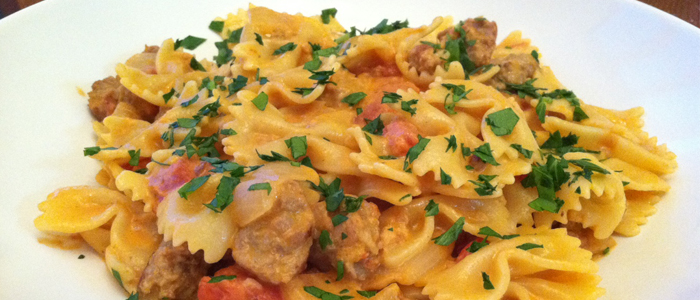 ---
| | | |
| --- | --- | --- |
| Cuisine | : | Italian |
| Calories | : | 500 |
| Type | : | Non Vegetarian |
| | | |
| --- | --- | --- |
| Serving Size | : | 6 |
| Course | : | Main |
| Preparation Time | : | 45 Min |
---
INGREDIENTS
| No | Ingredient | Quantity | Measure Type |
| --- | --- | --- | --- |
| 1 | Bow tie pasta | 12 | Ounces |
| 2 | Olive oil | 2 | Tablespoon |
| 3 | Sweet Italian sausage | 1 | Pound |
| 4 | Red pepper | 1/2 | Teaspoon |
| 5 | Onion | 1/2 | Cup |
| 6 | Garlic | 3 | |
| 7 | Tomato | 28 | Ounces |
| 8 | Heavy cream | 1 & 1/2 | Cup |
| 9 | Salt | 1/2 | Teaspoon |
| 10 | Parsley | 3 | Tablespoon |
---
Recipe Details
A friend gave this recipe to me a few years back, and my family can't seem to get enough of it. It sounds strange with cream in it, but that just enhances the flavor and texture. This is a very easy recipe.
---
Cooking Instructions
Bring a large pot of lightly salted water to a boil. Cook pasta in boiling water for 8 to 10 minutes, or until al dente; drain.

Heat oil in a large, deep skillet over medium heat. Cook sausage and pepper flakes until sausage is evenly brown. Stir in onion and garlic, and cook until onion is tender. Stir in tomatoes, cream, and salt. Simmer until mixture thickens, 8 to 10 minutes.

Stir cooked pasta into sauce, and heat through. Sprinkle with parsley.
---
Garnishing Instructions
---
Serving Instructions
Serve Hot.
---
Related Recipes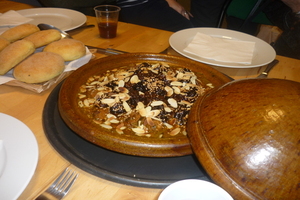 Moroccan Tagine
---
| | | |
| --- | --- | --- |
| Type | :&nbsp&nbsp | Non Vegetarian |
| Calories | :&nbsp&nbsp | 159 |
| Cuisine | :&nbsp&nbsp | Moroccan |
| Course | :&nbsp&nbsp | Main |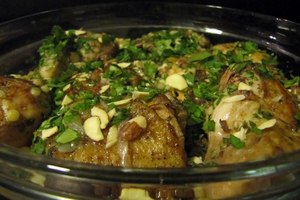 Moroccan Chicken
---
| | | |
| --- | --- | --- |
| Type | :&nbsp&nbsp | Non Vegetarian |
| Calories | :&nbsp&nbsp | 370 |
| Cuisine | :&nbsp&nbsp | Moroccan |
| Course | :&nbsp&nbsp | Main |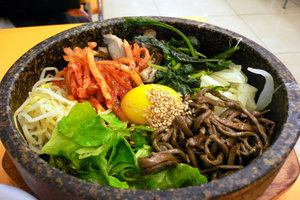 Dol Sot Bi Bim Bap
---
| | | |
| --- | --- | --- |
| Type | :&nbsp&nbsp | Non Vegetarian |
| Calories | :&nbsp&nbsp | 560 |
| Cuisine | :&nbsp&nbsp | Korean |
| Course | :&nbsp&nbsp | Main |