Blini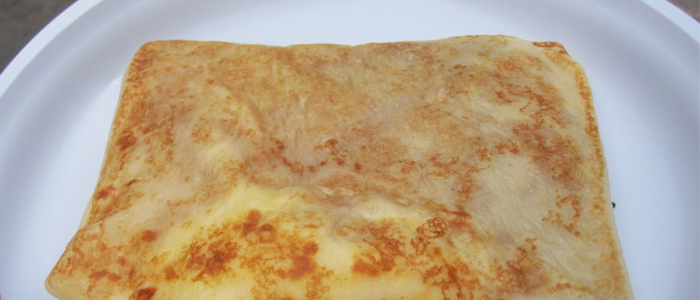 ---
| | | |
| --- | --- | --- |
| Cuisine | : | Russian |
| Calories | : | 525 |
| Type | : | Eggetarian |
| | | |
| --- | --- | --- |
| Serving Size | : | 8 |
| Course | : | Dessert |
| Preparation Time | : | 75 Min |
---
INGREDIENTS
| No | Ingredient | Quantity | Measure Type |
| --- | --- | --- | --- |
| 1 | Milk | 4 & 1/2 | Cup |
| 2 | Salt | 1/3 | Tablespoon |
| 3 | All-purpose flour | 4 | Cup |
| 4 | Vegetable oil | 3 | |
| 5 | Boiling water | 1 | Cup |
| 6 | Butter | 2/3 | Cup |
| 7 | Egg | 5 | |
| 8 | White sugar | 2 | Tablespoon |
| 9 | Baking soda | 1/2 | Teaspoon |
| 10 | Citric acid powder | 1/8 | Teaspoon |
---
Recipe Details
Widely popular Russian dish, especially eaten during the Maslenitsa festival in Russia. All kinds of fillings are possible--sweet or savory.
---
Cooking Instructions
---
Garnishing Instructions
Not Available
---
Serving Instructions
Remove blini to a plate. Put a little butter on top, and continue to stack the blini on top of each other.
---