Shrimp Salad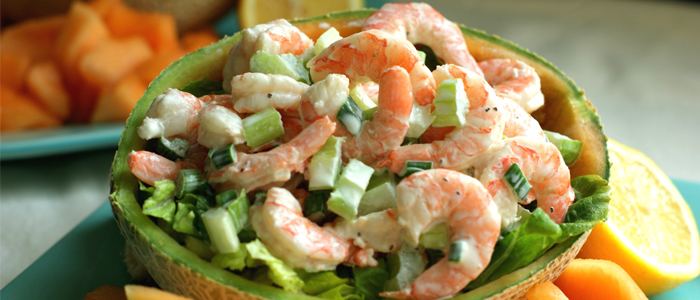 ---
| | | |
| --- | --- | --- |
| Cuisine | : | American |
| Calories | : | 258 |
| Type | : | Non Vegetarian |
| | | |
| --- | --- | --- |
| Serving Size | : | 4 to 6 |
| Course | : | Salad |
| Preparation Time | : | 15 Min |
---
INGREDIENTS
| No | Ingredient | Quantity | Measure Type |
| --- | --- | --- | --- |
| 1 | Shrimp | 4 | Cup |
| 2 | Mayonnaise | 3/4 | Cup |
| 3 | Green onion | 4 | |
| 4 | Lemon rind | 2 | Teaspoon |
| 5 | Ground pepper | 1/2 | Teaspoon |
| 6 | Salt and pepper | | |
---
Recipe Details
Shrimp salad makes a favorite, easy, and quick meal.
---
Cooking Instructions
Stir together 4 cups chopped cooked shrimp, 3/4 cup mayonnaise, 4 thinly sliced green onions, 2 diced celery ribs, 2 tsp. grated lemon rind, 1/2 tsp. ground red pepper, and salt and black pepper to taste.
---
Garnishing Instructions
---
Serving Instructions
Serve or cover and refrigerate for a few hours.
---