Rasam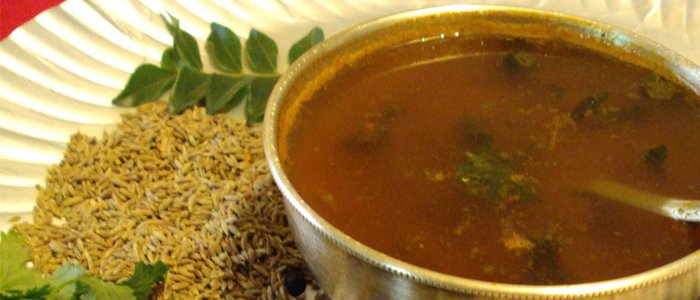 ---
| | | |
| --- | --- | --- |
| Cuisine | : | Indian |
| Calories | : | 30 |
| Type | : | Vegetarian |
| | | |
| --- | --- | --- |
| Serving Size | : | 2 |
| Course | : | Main |
| Preparation Time | : | 25 Min |
---
INGREDIENTS
| No | Ingredient | Quantity | Measure Type |
| --- | --- | --- | --- |
| 1 | Jeera | 1 | Teaspoon |
| 2 | Pepper | 1/4 | Teaspoon |
| 3 | Red chillis | 2 | |
| 4 | Rasam powder | 1/2 | Teaspoon |
| 5 | Turmeric powder | 1/4 | Teaspoon |
| 6 | Salt | to taste | |
| 7 | Urad dal | 1 | Teaspoon |
| 8 | Methi seeds | | |
| 9 | Mustard | | |
| 10 | Garlic | 1 | |
| 11 | Tamarind paste | 1/4 | Teaspoon |
| 12 | Tomato | 1 | |
---
Recipe Details
Rasam is a South Indian soup, traditionally prepared using tamarind juice as a base, with the addition of tomato, and chili pepper, pepper, cumin and other spices as seasonings.
---
Cooking Instructions
Cut tomatoes into small pieces. Heat little ghee and put mustard.

Allow it to splutter. Then add red chilli,tomato,garlic & little water.

Allow the tomatoes to cook. Meanwhile fry urad dal, jeera, pepper and methi seeds on a kadai for about 1 minute.

Then grind the above in a dry grinder.

After the tomato is cooked, add 1-2 cups of water.Add rasam powder, tumeric, tamarind, salt and the grounded masala & heat it for 3-4 mins.

Your rasam is ready.
---
Garnishing Instructions
Garnish rasam with coriander leaves.
---
Serving Instructions
Serve
rasam
hot with rice and some pappadums.
---
Related Recipes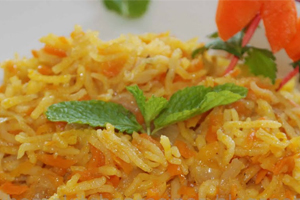 Carrot Rice
---
| | | |
| --- | --- | --- |
| Type | :&nbsp&nbsp | Vegetarian |
| Calories | :&nbsp&nbsp | 179 |
| Cuisine | :&nbsp&nbsp | Indian |
| Course | :&nbsp&nbsp | Main |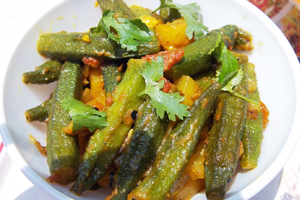 Indian Style Okra
---
| | | |
| --- | --- | --- |
| Type | :&nbsp&nbsp | Vegetarian |
| Calories | :&nbsp&nbsp | 126 |
| Cuisine | :&nbsp&nbsp | Indian |
| Course | :&nbsp&nbsp | Main |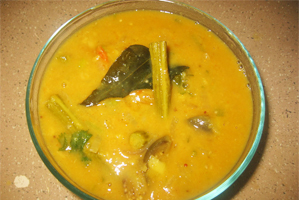 Sambar
---
| | | |
| --- | --- | --- |
| Type | :&nbsp&nbsp | Vegetarian |
| Calories | :&nbsp&nbsp | 306 |
| Cuisine | :&nbsp&nbsp | Indian |
| Course | :&nbsp&nbsp | Main |