Honey-Chicken Salad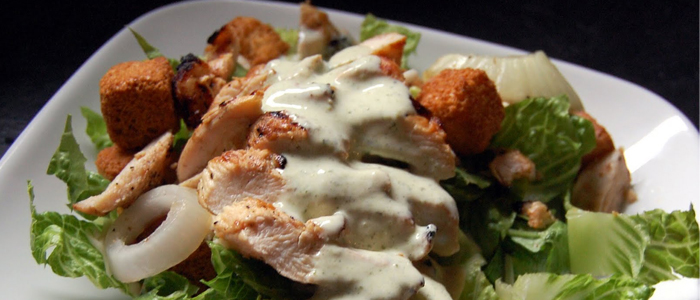 ---
| | | |
| --- | --- | --- |
| Cuisine | : | European |
| Calories | : | 760 |
| Type | : | Non Vegetarian |
| | | |
| --- | --- | --- |
| Serving Size | : | 4 to 6 |
| Course | : | Salad |
| Preparation Time | : | 20 Min |
---
INGREDIENTS
| No | Ingredient | Quantity | Measure Type |
| --- | --- | --- | --- |
| 1 | Chicken | 4 | Cup |
| 2 | Celery | 1 & 1/2 | Cup |
| 3 | Cranberries | 1 | Cup |
| 4 | Pecan | 1/2 | Cup |
| 5 | Mayonnaise | 1 & 1/2 | Cup |
| 6 | Honey | 1/3 | Cup |
| 7 | Salt | 1/4 | Teaspoon |
| 8 | Pepper | 1/4 | Teaspoon |
| 9 | Pecan | | |
---
Recipe Details
The mayonnaise-and-honey mixture is reminiscent of poppy seed dressing. If you prefer a less sweet salad dressing, reduce the amount of honey.
---
Cooking Instructions
1. Combine first 4 ingredients.
2. Whisk together mayonnaise and next 3 ingredients. Add to chicken mixture, stirring gently until combined. Garnish, if desired.


---
Garnishing Instructions
Divide the salad among plates, pour over dressing and top with chicken to serve.
---
Serving Instructions
---