Dal Makhni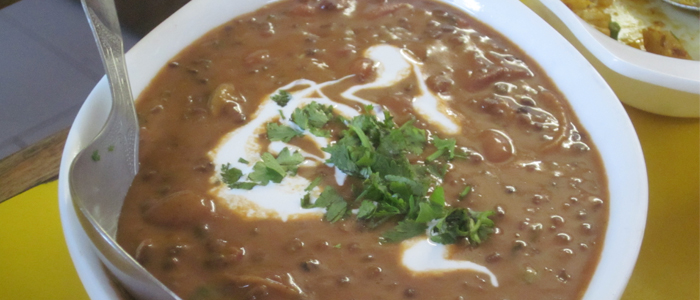 ---
| | | |
| --- | --- | --- |
| Cuisine | : | Indian |
| Calories | : | 350 |
| Type | : | Vegetarian |
| | | |
| --- | --- | --- |
| Serving Size | : | 4 |
| Course | : | Main |
| Preparation Time | : | 100 Min |
---
INGREDIENTS
| No | Ingredient | Quantity | Measure Type |
| --- | --- | --- | --- |
| 1 | Coriander leaves | | |
| 2 | Cream | 1/2 | Cup |
| 3 | Oil | 3 | Teaspoon |
| 4 | Coriander powder | 1 | Teaspoon |
| 5 | Garam masala powder | 1 | Teaspoon |
| 6 | Red chilli powder | 1 | Teaspoon |
| 7 | Salt | to taste | |
| 8 | Onion | 1 | |
| 9 | Ginger | 1 | Teaspoon |
| 10 | Green chiliy | 1 | Teaspoon |
| 11 | Urad dal | 1/2 | Cup |
| 12 | Tomato | 2 | |
---
Recipe Details
Dal makhani is a staple food originating from the Punjab region of the Indian subcontinent.
---
Cooking Instructions
cook the soaked dal with little oil and salt. Heat oil in a kadhai and add onion, add little salt and saute till onion turns golden brown in colour. Add ginger,and mix for few min. Add tomatoes and fry , add green chilli, red chilli and coriander powder , garam masala and mix for few min. Add daal and mix well for 15 min. Add cream and mix , leave to simmer, stirring occasionly.
---
Garnishing Instructions
Garnished with chopped coriander leaves.
---
Serving Instructions
---
Related Recipes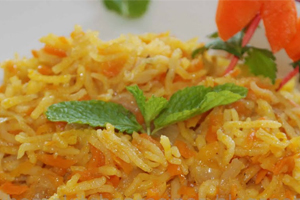 Carrot Rice
---
| | | |
| --- | --- | --- |
| Type | :&nbsp&nbsp | Vegetarian |
| Calories | :&nbsp&nbsp | 179 |
| Cuisine | :&nbsp&nbsp | Indian |
| Course | :&nbsp&nbsp | Main |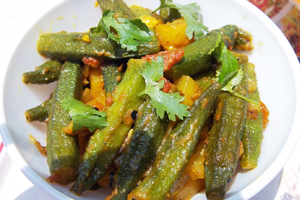 Indian Style Okra
---
| | | |
| --- | --- | --- |
| Type | :&nbsp&nbsp | Vegetarian |
| Calories | :&nbsp&nbsp | 126 |
| Cuisine | :&nbsp&nbsp | Indian |
| Course | :&nbsp&nbsp | Main |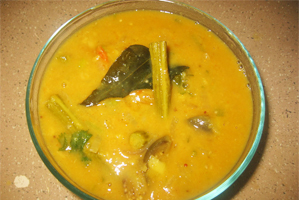 Sambar
---
| | | |
| --- | --- | --- |
| Type | :&nbsp&nbsp | Vegetarian |
| Calories | :&nbsp&nbsp | 306 |
| Cuisine | :&nbsp&nbsp | Indian |
| Course | :&nbsp&nbsp | Main |