Daal Tarka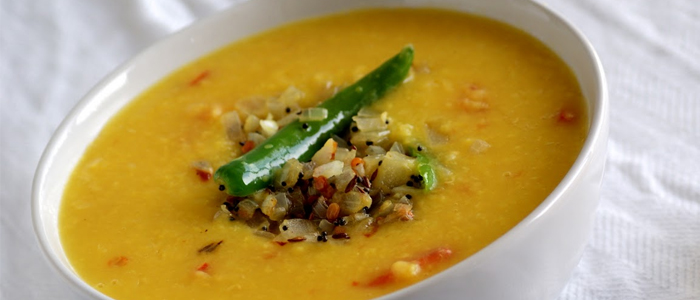 ---
| | | |
| --- | --- | --- |
| Cuisine | : | Indian |
| Calories | : | 124 |
| Type | : | Vegetarian |
| | | |
| --- | --- | --- |
| Serving Size | : | 6 |
| Course | : | Main |
| Preparation Time | : | 30 Min |
---
INGREDIENTS
| No | Ingredient | Quantity | Measure Type |
| --- | --- | --- | --- |
| 1 | Water | | As required |
| 2 | Salt | to taste | |
| 3 | Turmeric powder | 1 | Teaspoon |
| 4 | Red chilli powder | 1 | Tablespoon |
| 5 | Coriander leaves | | |
| 6 | Oil | 1/2 | Cup |
| 7 | Curry leaves | 3 | |
| 8 | Red chillis | 4 to 5 | |
| 9 | Jeera | 2 | Teaspoon |
| 10 | Onion | 1/2 | |
| 11 | Masoor daal | 1 | Cup |
| 12 | Chana dal | 1 | Cup |
| 13 | Mung daal | 1 | Cup |
| 14 | Garlic | 2 | Clove |
---
Recipe Details
Dal Tadka, a North indian Dal recipe, is a Dhaba style favorite food of mine. I have a lot of warm childhood memories associated with Dhaba style food with all its smoky flavors.
---
Cooking Instructions
Boil the three daals in a good amount of water.add red chilli powder and turmeric.
make sure that the water does not dry.
beat it into a fine liquid form
when ready add coriander leaves and salt.
For tarka:
heat oil fry onion till golden brown

fry garlic slices.add zeera , kari patta and red chillies till golden brown.
pour on daal.
---
Garnishing Instructions
Not available.
---
Serving Instructions
---
Related Recipes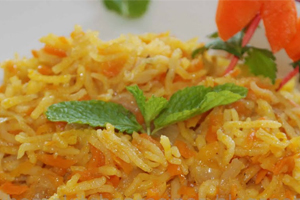 Carrot Rice
---
| | | |
| --- | --- | --- |
| Type | :&nbsp&nbsp | Vegetarian |
| Calories | :&nbsp&nbsp | 179 |
| Cuisine | :&nbsp&nbsp | Indian |
| Course | :&nbsp&nbsp | Main |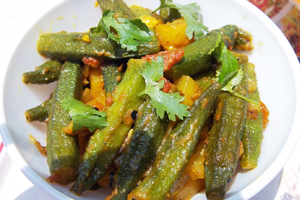 Indian Style Okra
---
| | | |
| --- | --- | --- |
| Type | :&nbsp&nbsp | Vegetarian |
| Calories | :&nbsp&nbsp | 126 |
| Cuisine | :&nbsp&nbsp | Indian |
| Course | :&nbsp&nbsp | Main |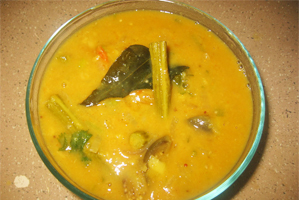 Sambar
---
| | | |
| --- | --- | --- |
| Type | :&nbsp&nbsp | Vegetarian |
| Calories | :&nbsp&nbsp | 306 |
| Cuisine | :&nbsp&nbsp | Indian |
| Course | :&nbsp&nbsp | Main |