Channa Masala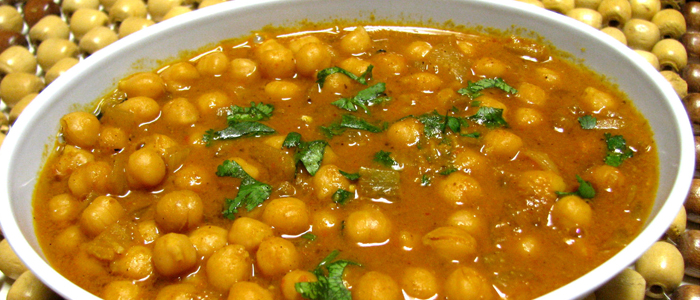 ---
| | | |
| --- | --- | --- |
| Cuisine | : | Indian |
| Calories | : | 126 |
| Type | : | Vegetarian |
| | | |
| --- | --- | --- |
| Serving Size | : | 6 to 8 |
| Course | : | Main |
| Preparation Time | : | 40 Min |
---
INGREDIENTS
| No | Ingredient | Quantity | Measure Type |
| --- | --- | --- | --- |
| 1 | Vegetable oil | 1 | Tablespoon |
| 2 | Onion | 2 | |
| 3 | Ground coriander | 1 | Tablespoon |
| 4 | Ground cumin | 2 | Teaspoon |
| 5 | Cayenne pepper | 1/2 | Teaspoon |
| 6 | Ground turmeric | 1 | Teaspoon |
| 7 | Water | 1 | Cup |
| 8 | ChickPeas(chole chana) | 4 | Cup |
| 9 | Amchur powder | 1 | Tablespoon |
| 10 | Paprika | 2 | Teaspoon |
| 11 | Garam masala | 1 | Teaspoon |
| 12 | Salt | 1/2 | Teaspoon |
| 13 | Lemon juice | 1/2 | |
| 14 | Green chile pepper | 1 | |
| 15 | Garlic | 1 | Clove |
| 16 | Cumin seed | 2 | Teaspoon |
| 17 | Tomato | (chopped) | Tablespoon |
| 18 | Ginger | 2 | Teaspoon |
---
Recipe Details
Chana masala, also known as chole masala or channay is a popular Punjabi dish in Pakistani and Indian cuisine. The main ingredient is chickpeas. It is fairly dry and spicy with a sour citrus note.
---
Cooking Instructions
1. Heat oil in a large skillet.
2.
Add onions and garlic and sauté over a medium heat until browned (3-5 minutes).
3.
Turn heat to medium-low.
4.
Add the coriander, cumin (not the roasted cumin), cayenne and turmeric.
5.
Stir for a few seconds.
7.
Cook the tomatoes until browned lightly.
8.
Add chickpeas and a cup of water and stir.
9.
Add the roasted cumin, amchoor, paprika, garam masala, salt and lemon juice.
10.
Cook covered for 10 minutes.
11.
Remove the cover add the minced chili and ginger.
12.
Stir and cook unc
overed for 30 seconds.
---
Garnishing Instructions
Not available.
---
Serving Instructions
Spoon the chole masala over steamed rice, drizzle it with pomegranate molasses, and top it with plain yogurt, if desired. Serve with naan or chapatis.
---
Related Recipes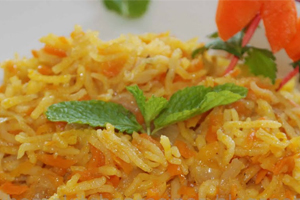 Carrot Rice
---
| | | |
| --- | --- | --- |
| Type | :&nbsp&nbsp | Vegetarian |
| Calories | :&nbsp&nbsp | 179 |
| Cuisine | :&nbsp&nbsp | Indian |
| Course | :&nbsp&nbsp | Main |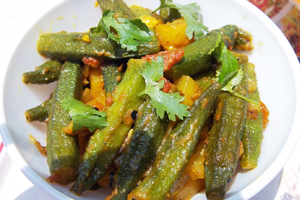 Indian Style Okra
---
| | | |
| --- | --- | --- |
| Type | :&nbsp&nbsp | Vegetarian |
| Calories | :&nbsp&nbsp | 126 |
| Cuisine | :&nbsp&nbsp | Indian |
| Course | :&nbsp&nbsp | Main |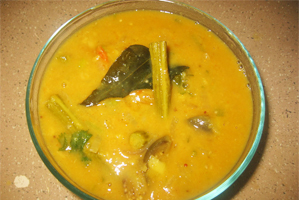 Sambar
---
| | | |
| --- | --- | --- |
| Type | :&nbsp&nbsp | Vegetarian |
| Calories | :&nbsp&nbsp | 306 |
| Cuisine | :&nbsp&nbsp | Indian |
| Course | :&nbsp&nbsp | Main |