Black Bean Hummus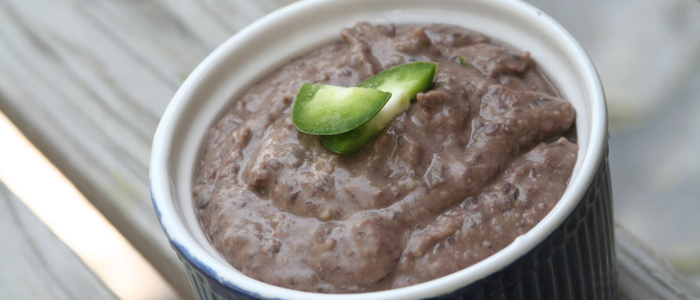 ---
| | | |
| --- | --- | --- |
| Cuisine | : | Middle Eastern |
| Calories | : | 163 |
| Type | : | Vegetarian |
| | | |
| --- | --- | --- |
| Serving Size | : | 16 ounces |
| Course | : | Accompliments |
| Preparation Time | : | 30 Min |
---
INGREDIENTS
| No | Ingredient | Quantity | Measure Type |
| --- | --- | --- | --- |
| 1 | Garbanzo beans | 1 | Pound |
| 2 | Beans | 1 | Pound |
| 3 | Olive oil | 3 | Cup |
| 4 | Ground cumin | | Pinch |
| 5 | Cayenne | 1/2 | Teaspoon |
| 6 | Lime juice | 1/2 | |
| 7 | Salt | 1/2 | Teaspoon |
| 8 | Red chilli powder | 1/2 | Cup |
| 9 | Coriander powder | | Pinch |
| 10 | Ground cinnamon | | Pinch |
| 11 | Tahini | 3/4 | Teaspoon |
| 12 | Pita chips | 1 | Bag |
---
Recipe Details
Although black beans are not usually included in Middle Eastern cooking, they make such a nice alternative to chickpeas in hummus. Black beans are also very healthy and high in anti-oxidants.
---
Cooking Instructions
Mix all ingredients in a large bowl. Add the ingredients to a
food processor
and process in batches. Blend until smooth. Place into individual 16-ounce serving size containers.
---
Garnishing Instructions
Not available.
---
Serving Instructions
Serve this hummus with raw veggies or tortilla chips for dipping, or spread it on sandwiches and wraps, too.
---