Beef and Spaghetti Pie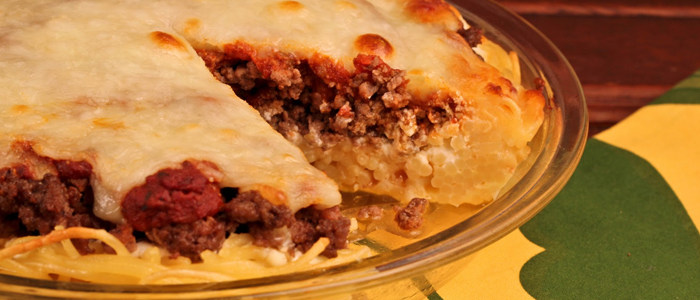 ---
| | | |
| --- | --- | --- |
| Cuisine | : | Italian |
| Calories | : | 631 |
| Type | : | Non Vegetarian |
| | | |
| --- | --- | --- |
| Serving Size | : | 7 |
| Course | : | Main |
| Preparation Time | : | 65 Min |
---
INGREDIENTS
| No | Ingredient | Quantity | Measure Type |
| --- | --- | --- | --- |
| 1 | Spaghetti | 1 | Pound |
| 2 | Beef | 1 | Pound |
| 3 | Salt | 1/4 | Teaspoon |
| 4 | Black pepper | 1/4 | Teaspoon |
| 5 | Garlic | | To taste |
| 6 | Green bell pepper | 1/2 | Cup |
| 7 | Basil Sauce | 26 | Ounces |
| 8 | Tomato sauce | 26 | Ounces |
| 9 | Sour cream | 3/4 | Cup |
| 10 | Green onion | 1/2 | Cup |
| 11 | Cream cheese | 8 | Ounces |
| 12 | Cheddar cheese | 1 & 1/2 | |
---
Recipe Details
This recipe, adapted to use the traditional flavors of Classico, Pasta Sauce, was originally submitted by Allrecipes home cook CHUBS .
---
Cooking Instructions
Bring a large pot of lightly salted water to a boil. Add pasta and cook for 8 to 10 minutes or until al dente; drain.
---
Garnishing Instructions
Not available.
---
Serving Instructions
---
Related Recipes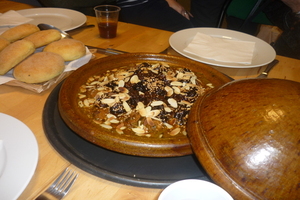 Moroccan Tagine
---
| | | |
| --- | --- | --- |
| Type | :&nbsp&nbsp | Non Vegetarian |
| Calories | :&nbsp&nbsp | 159 |
| Cuisine | :&nbsp&nbsp | Moroccan |
| Course | :&nbsp&nbsp | Main |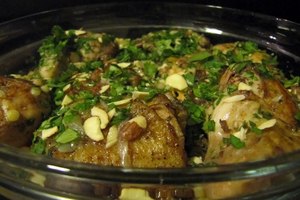 Moroccan Chicken
---
| | | |
| --- | --- | --- |
| Type | :&nbsp&nbsp | Non Vegetarian |
| Calories | :&nbsp&nbsp | 370 |
| Cuisine | :&nbsp&nbsp | Moroccan |
| Course | :&nbsp&nbsp | Main |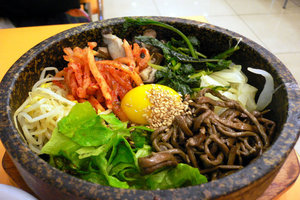 Dol Sot Bi Bim Bap
---
| | | |
| --- | --- | --- |
| Type | :&nbsp&nbsp | Non Vegetarian |
| Calories | :&nbsp&nbsp | 560 |
| Cuisine | :&nbsp&nbsp | Korean |
| Course | :&nbsp&nbsp | Main |