Baked Apricot Brie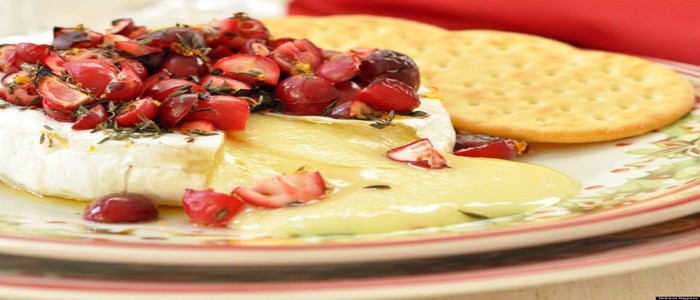 ---
| | | |
| --- | --- | --- |
| Cuisine | : | French |
| Calories | : | 129 |
| Type | : | Vegetarian |
| | | |
| --- | --- | --- |
| Serving Size | : | 12 |
| Course | : | Dessert |
| Preparation Time | : | 45 Min |
---
INGREDIENTS
| No | Ingredient | Quantity | Measure Type |
| --- | --- | --- | --- |
| 1 | Apricot | 1/3 | Cup |
| 2 | Pecan | 1/2 | Cup |
| 3 | Onions | 2 | Piece |
| 4 | puff pastry | 1 | Sheets |
| 5 | Brie cheese | 1 | round |
| 6 | Whipping cream | 1 | Tablespoon |
---
Recipe Details
This baked Apricot brie puff pastry is rich, creamy, and dessert-like.
---
Cooking Instructions
Heat oven to 400°F. Line cookie sheet with foil or cooking parchment paper lightly spray foil or paper with cooking spray. In small bowl, mix preserves, pecans and onion set aside.

On lightly floured surface, roll pastry into 10x14-inch rectangle. Using the round of cheese as a pattern, cut a pastry circle 3 to 4 inches larger than the cheese. Set aside excess pastry.

Spread half of the preserves mixture in center of pastry circle, leaving 3-inch edge. Place 1 cheese round (in rind) on preserves. Spoon remaining preserves over cheese. Top with remaining cheese round.

Gently fold edges of pastry up and over cheese to cover, folding and pinching edges to seal. Place seam side down on cookie sheet. Cut out decorative pieces from excess pastry. Brush pastry with whipping cream; place pastry cutouts on top.

Bake 20 to 25 minutes or until golden brown. Serve warm.
---
Garnishing Instructions
Garnish with apple slices.
---
Serving Instructions
---
Related Recipes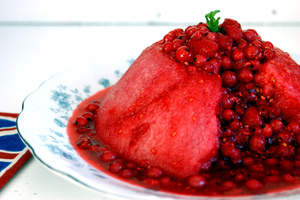 Classic summer pudding
---
| | | |
| --- | --- | --- |
| Type | :&nbsp&nbsp | Vegetarian |
| Calories | :&nbsp&nbsp | 458 |
| Cuisine | :&nbsp&nbsp | English |
| Course | :&nbsp&nbsp | Dessert |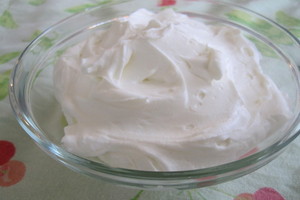 Easy Devonshire Cream
---
| | | |
| --- | --- | --- |
| Type | :&nbsp&nbsp | Vegetarian |
| Calories | :&nbsp&nbsp | 193 |
| Cuisine | :&nbsp&nbsp | English |
| Course | :&nbsp&nbsp | Dessert |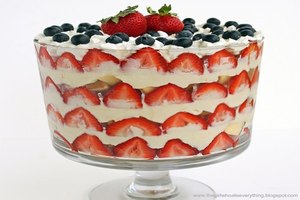 English Trifle
---
| | | |
| --- | --- | --- |
| Type | :&nbsp&nbsp | Vegetarian |
| Calories | :&nbsp&nbsp | 411 |
| Cuisine | :&nbsp&nbsp | English |
| Course | :&nbsp&nbsp | Dessert |